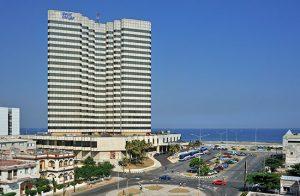 GPD organized its first event in Cuba, in conjunction with Cuba Glass 2016. The seminar was held on the 6th and 7th December in Havana. The aim of the event included the following:
It brings together glass experts from North and South America to share and learn about the most recent glass technologies.
It provides the platform for sharing and distributing educational info to local glass industry specialists that cannot attend the main GPD event in Finland
View GPD Cuba 2016 brochure
CUBA GLASS 2016, on the other hand, provided participants the platform for sharing and distributing business information and products. It was also the first time the event was held in Cuba. For more information about the exhibition, visit: Cuba Glass 2016
Why Cuba?
Its strategic geographic location makes it a convenient meeting point for North and South America customers. This provides the opportunity to meet, learn and network with clients from the Americas.
Potential future business opportunities: Given the recent developments, Cuba is starting to open up to modernization and development in all the economic sectors.