Introducing Finnish art and design
Finlayson Art Area, FAA, is a new visual arts event taking place in the old Finlayson factory area next to Tammerkoski rapids. FAA is a  local, national and international art event offering an extraordinaryart experience in the middle of the city. FAA exhibitions take place both indoors and outdoors; in galleries and old factory halls as well as on streets and squares. There are paintings, photographic art, sculptors, video installations, art prints and Finnish glass design on show. The milieu is an important part of the event. Finlayson factory was established in 1820 by the Scotsman James Finlayson. The organizer is Himmelblau Printmaking Studio. We will walk along the Tammerkoski rapids and visit the Finnish Designers Boutique and enjoy the afternoon coffee or tea with pastry.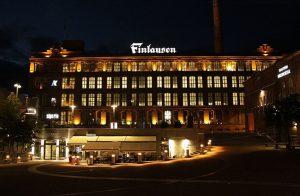 Date and time: Thursday, June 29 at 13 –16 pm
Departure: Tampere City Hall – a tour guide meets you there
Price: 45 € + 24% VAT/ person
Price includes: FAA Exhibition and tour guiding, coffee and pastry.
Last registration day: May 28, 2017
Min. amount of 10 participants.