Conference Book Manuscript Submission Instructions
Similar to previous GPD events, a conference book will be published for GPD Finland 2017. The book will include manuscripts of papers submitted by presenters that will be making oral or poster presentations during the conference.
The book will be published in two formats.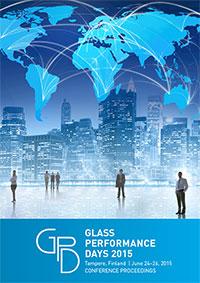 A print format to be distributed to all the participants during the event.
An electronic format that will be available for online sharing after the event.
Although it is not mandatory for presenters to submit manuscripts for publishing in the book, we urge all the presenters to take advantage of this opportunity, since the material will be available for many glass industry professionals to review and share after the event.
For the interested presenter, we will require you to submit your manuscript plus related material in a specific format. Please download the instructions of this format via the following link.
GPD 2017 Manuscript Preparation Instructions 
GPD 2017 Manuscript Submission Instructions 
GPD 2017 Copyright Licence Agreement 
While preparing your manuscript, please keep the following dates in mind.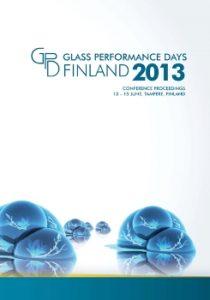 Manuscript submission deadline: 30 April, 2017
If you selected to have your paper for peer- review by the scientific committee, please submit your paper by April 1, 2017. The paper will be peer-reviewed and the scientific committee will recommend changes to be made, if necessary.

If you will make the changes in the paper, it will then be published in the book and marked as peer-reviewed.
If you will not make the changes, it will be published in the book, but just a normal industrial white paper.

PowerPoint submission deadline: 31 May, 2017
After submitting your manuscript, you will be required to submit a copy of the PowerPoint presentation in advance. The PowerPoint will be reviewed by the session chairperson for approval. The reason for this is to eliminate any commercial content. Therefore, keep in mind that your presentation must have a technical/design focus and not commercial. Sales pitches will not be allowed.