GPD Istanbul 2018 will bring together different parties from glass industry supply chain again!
This will be the 4th time the event will happen in Istanbul, Turkey. About 200-300 attendees participated in each of the GPD Istanbul events held in 2015, 2016 and 2017. In 2018, we expect attendance to be on the same level.
Similar to earlier GPD Istanbul events, the 2018 event will again be organized concurrently with Eurasia Window, Glass and Door Exhibition. Over 60 000 visitors from 93 different countries attended the exhibition last year.
The program content will provide an overview of the glass industry and its actors as well as valuable information on new trends, technologies and applications. This will include
case studies from architectural and structural design point of view, types of glass used and how building envelops are made
technical sessions focusing on new innovations, glass processing as well as how to improve quality and profitability of processing companies.
GPD Istanbul 2018 & Innovation Program
New in GPD Istanbul 2018
Step Change & Innovation Corner Istanbul – the main idea is to showcase what's new in the industry
Step Change and Innovation Corner will provide an opportunity for start-ups, universities, research institutes as well as established companies to exhibit their latest innovations to the seminar and exhibition attendees. To participate, please send a short description of your innovation and how long it has been on the market to GPD Istanbul 2018 Abstract Submission Platform.
Financial support for universities and newly established start-up companies will be possible, upon request.
New venue set-up – Hall 11
Seminar sessions will be held in the same location and timing with the Eurasia exhibition in Hall 11.
Note: Simultaneous interpretation in English / Turkish languages will be provided only in seminar sessions.
FREE REGISTRATION
Please register yourself through this web form: GPD Istanbul registration – Free registration for the 200 first participants!

Latest interview from Prof. Ian Ritchie to GPD
Abstracts
Dr. Slava Vanyukov – Hypermemo
Mr. Abidin Akülker – Camyapi
Dr. Marcus Klein – Ayrox / Suragus
Mr. Mauri Saksala – Ayrox / Sparklike
Dr. Frederico Figueiredo – Pentagonal Lda
Dr. Ruslan Muydinov – TU Berlin
Dr. Murat Erdem – Uni. Marmara
Prof. Ferdinand Trier – ORMO
Mr Kerem Çağatay içli – SERABOR
Dr. Amir Bayati – Heliotrope Technologies Inc.
Prof. Ian Ritchie – IR Architects
Mr. Melih Özgüven – ARDIC
Dr. Mehmet Burak Yilmaz – MACROSTATIC
Mr. Melih Özgüven – ARDIC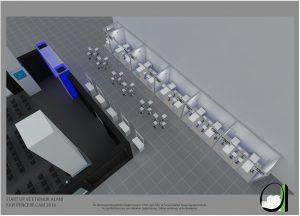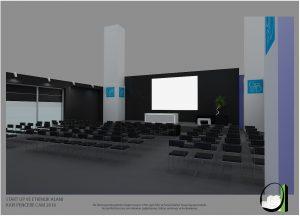 Previous GPD Turkey events
For any inquires or assistance regarding GPD Istanbul or Step Change / Innovation corner, please contact:
Jorma Vitkala

Mob. +358 40 553 2042

Email: jorma.vitkala[at]gpd.fi

Lauri Aho

Mob. +358 50 434 2136

Email: lauri.aho[at]edu.xamk.fi